Advance Your Career With Our Structured Development Program
Discover, Develop and Deploy!
An Innovative development solution that integrates scientific assessment tools to enable individuals to identify and develop their skills.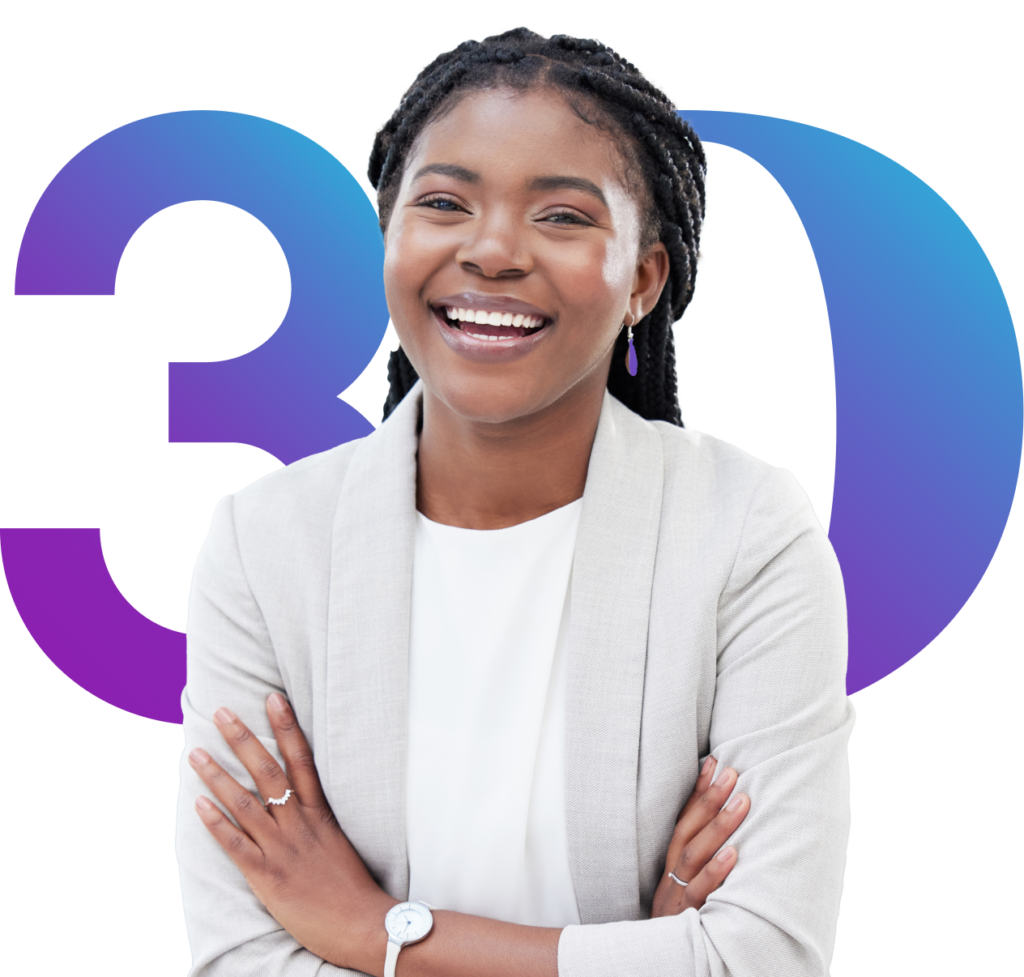 What Makes

thinkmy

Program so Special?
Your career development is in your hands. Discover yourself and understand your thinking style to advance in your professional and personal life. Take the first step to self-discovery by
clicking here
.
Select from five (5) optional development methods
tailored to your needs: Experience
My3D guided self
learning
,
In-class training
,
My3D certified coaching
,
virtual/webinar training
, and
eLearning
. Gain valuable knowledge and apply it to your work or projects. Take the first step, which is self discovery by
clicking here
.
Get value with your skills. Deploy them for professional success by applying them to real-world scenarios. We will provide you with the opportunities to apply your skills to mini projects or practical application opportunities that align with your new skills. Take the first step, which is self discovery by clicking here.
thinkmy3D empowers businesses, regardless of their size, to drive productivity, profitability, and growth. Become a strategic partner or corporate partner and utilize our comprehensive tools and platform across all levels: Discover, Develop, and Deploy. Our Corporate LMS integrates seamlessly with ERP systems like SAP and Oracle.

This integration ensures a streamlined learning management experience for your organization, making My3D LearnTech an all-in-one solution for your training needs. With our robust structure, innovative assessment tools, and world-class training content, we provide you with the resources necessary to unlock the full potential of your workforce.

At My3D, we understand the importance of maximizing human potential while generating revenue for your organization. By utilizing our skills application planning tool, you can align your employees' development with your business goals, creating opportunities for growth and profitability.

To learn more about how My3D can transform your business and drive success, please contact us at [email protected]. Our team will be delighted to provide you with additional information and assist you in taking the next steps towards enhancing your productivity and achieving your business objectives.
People Trust thinkmy3D Approach
Am so glad I went through the Discover and Develop Phase of My3D Program, I still want to say that My3DPXT assessment(self-discovery) and the Courses have impacted my life and my new business is thriving very well.
My3DPXT assessment gave me a deep insight of who I really am. The IDAP tool is fantastic, as I can see the positive results, I desire in being a better person professionally.
The Review results segment on the feedback from My Assessments were on point and I have a clear understanding on how to hone my skills effectively.
My skills are now enhanced after undergoing the structured phase of Discover and Develop now I can start my business with full confidence of being very successful.
Access different resources and tools for your industry and leverage the benefits of the innovative work of thinkmy3D
Trusted By Companies of all sizes